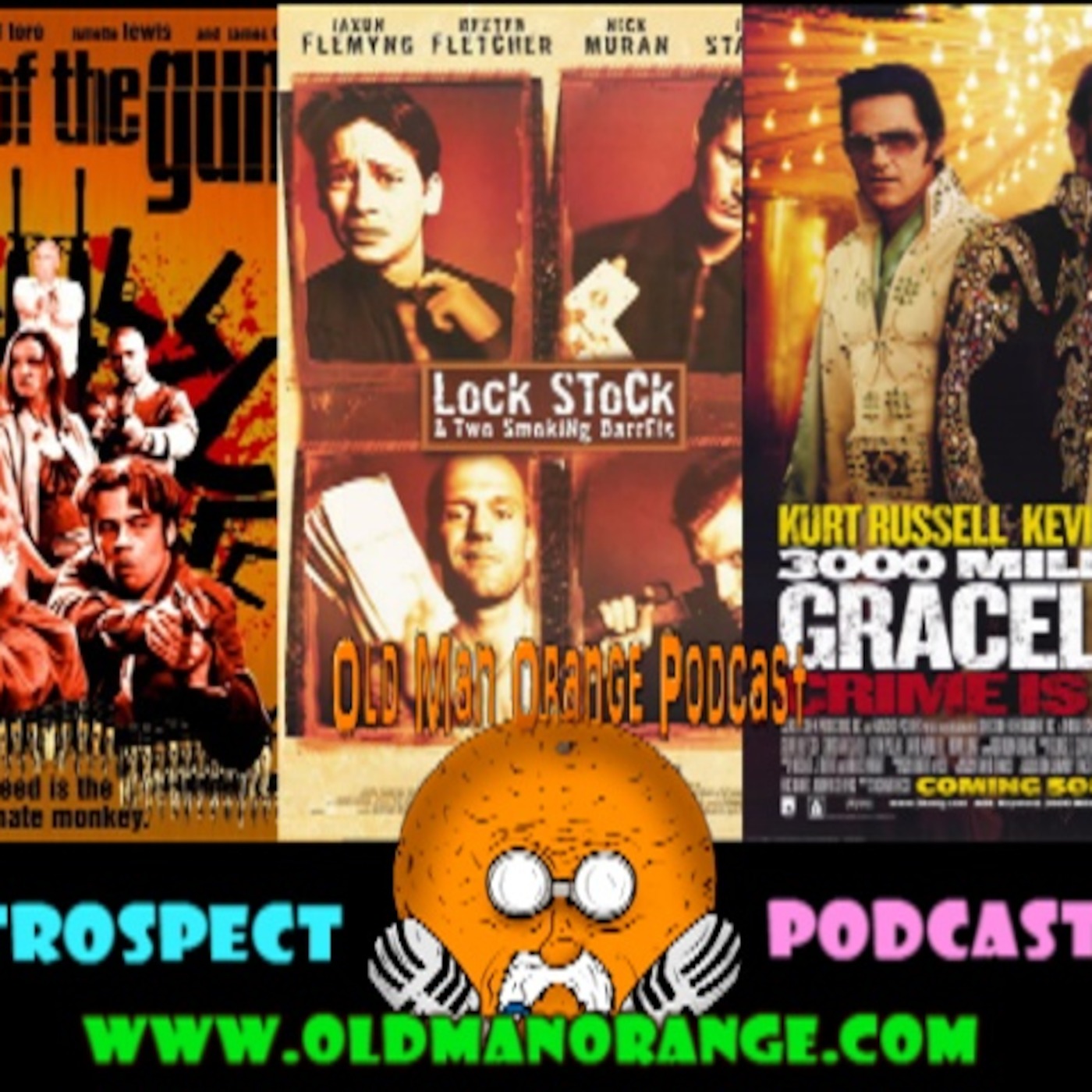 www.OldManOrange.com
On this back in time retrospect, we talk about 3 films that feel totally Tarantino inspired. And that's a great thing. Along with other director influences too but we can all agree that these pictures had a better chance at being made after Pulp Fiction came out. We chat all about 3 fantastic films, Guy Ritchie's 1998 first, Lock, Stock and Two Smoking Barrels, Christoper McQuarrie's Way of the Gun, and one time director, Demian Lichenstein's classic, 3000 Miles To Graceland. So come on by, have a laugh, and go down memory lane with some classic crime movies. And if it is your first time with these flicks, check em' out with our Amazon links below and support the podcast. Thanks.
Share, Subscribe, Review, Comment, and Enjoy! https://itunes.apple.com/us/podcast/old-man-orange-podcast/id562583445?mt=2 http://www.stitcher.com/podcast/old-man-orange-podcast-10
Old Man Orange is Spencer Scott Holmes and Ryan Dunigan. - 2016
Send us an email at OldManOrangePodcast@Yahoo.com if there's a certain movie or game you'd like us to jam with or if you just got a shout out to give.
Help Support the Podcast by buying something we talked about in the show, from one of our Amazon links or just use the links to reach Amazon. Doesn't cost you any extra but sends a little something our way. Thanks.
Way of the Gun http://amzn.to/1TZPmqU
3000 Miles To Graceland http://amzn.to/1TZPBlT
Lock, Stock and 2 Smoking Barrels http://amzn.to/25ecc1A
Become a super cool monthly supporter of our podcast and animations on Patreon. Thanks a bunch. https://www.patreon.com/OldManOrange
Share
|
Download(

Loading

)