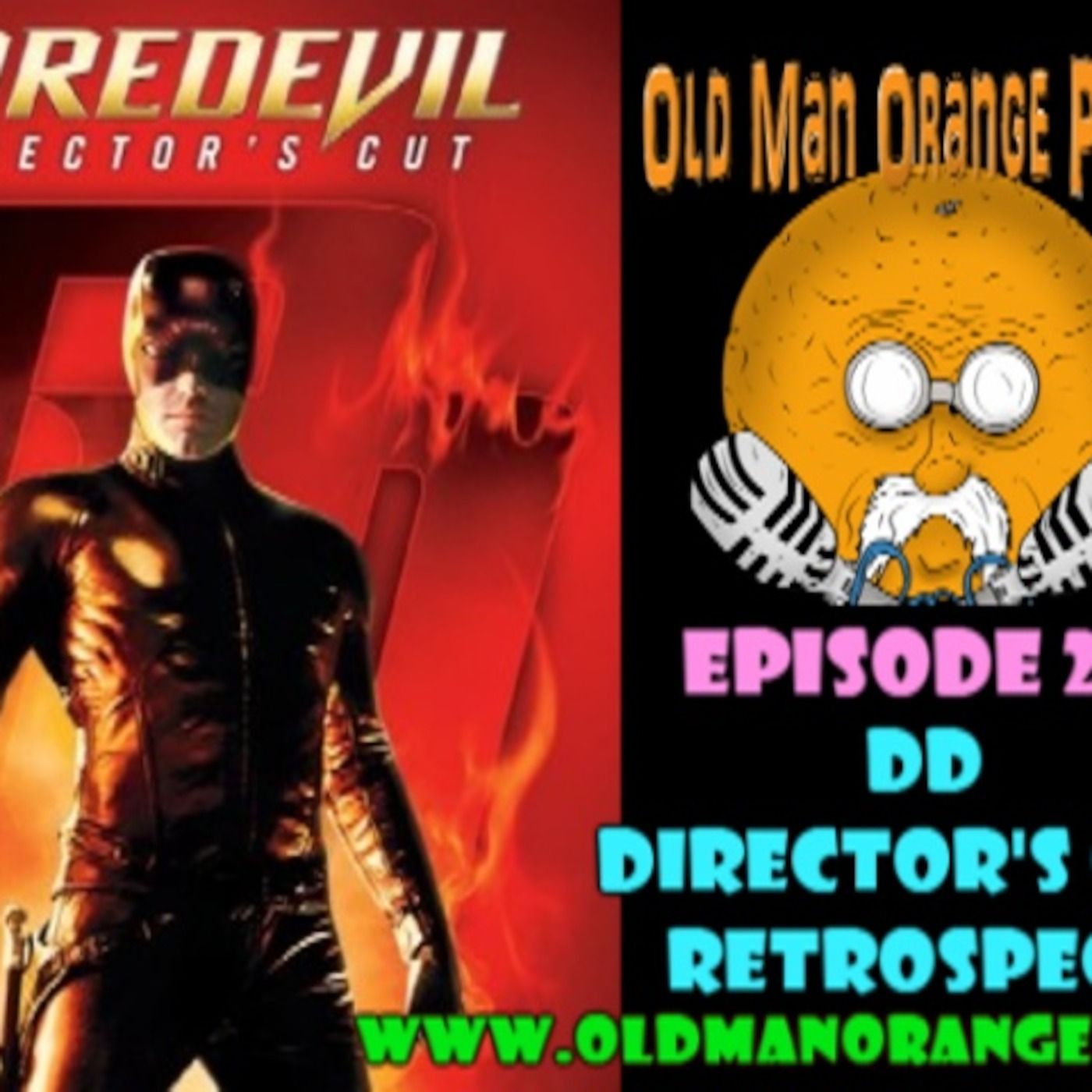 www.OldManOrange.com
If you've watched the Daredevil series on Netflix and just finished seeing Batman V Superman, it's time to come back to the original place. The first superhero flick for Ben and the first live action Daredevil movie. But if you didn't care for the 2003 film the first time round, well there's this grand directors cut of it, that few people have seemed to have watched. And it's a marvelous one that we talk all about on this retrospect episode. So come have a laugh, take a trip back in time, and learn about one of the best Marvel pictures you may have missed with Old Man Orange Podcast.
Share, Subscribe, Review, Comment, and Enjoy! https://itunes.apple.com/us/podcast/old-man-orange-podcast/id562583445?mt=2 http://www.stitcher.com/podcast/old-man-orange-podcast-10
Old Man Orange is Spencer Scott Holmes and Ryan Dunigan. - 2016
Send us an email at OldManOrangePodcast@Yahoo.com if there's a certain movie or game you'd like us to jam with or if you just got a shout out to give.
Become a super cool monthly supporter of our podcast and animations on Patreon. Thanks a bunch. https://www.patreon.com/OldManOrange
Help Support the Podcast by buying something we talked about in the show, from one of our Amazon links or just use the links to reach Amazon. Doesn't cost you any extra but sends a little something our way. Thanks.
Daredevil Directors Cut http://amzn.to/1Uwnc6Y
Share
|
Download(

Loading

)