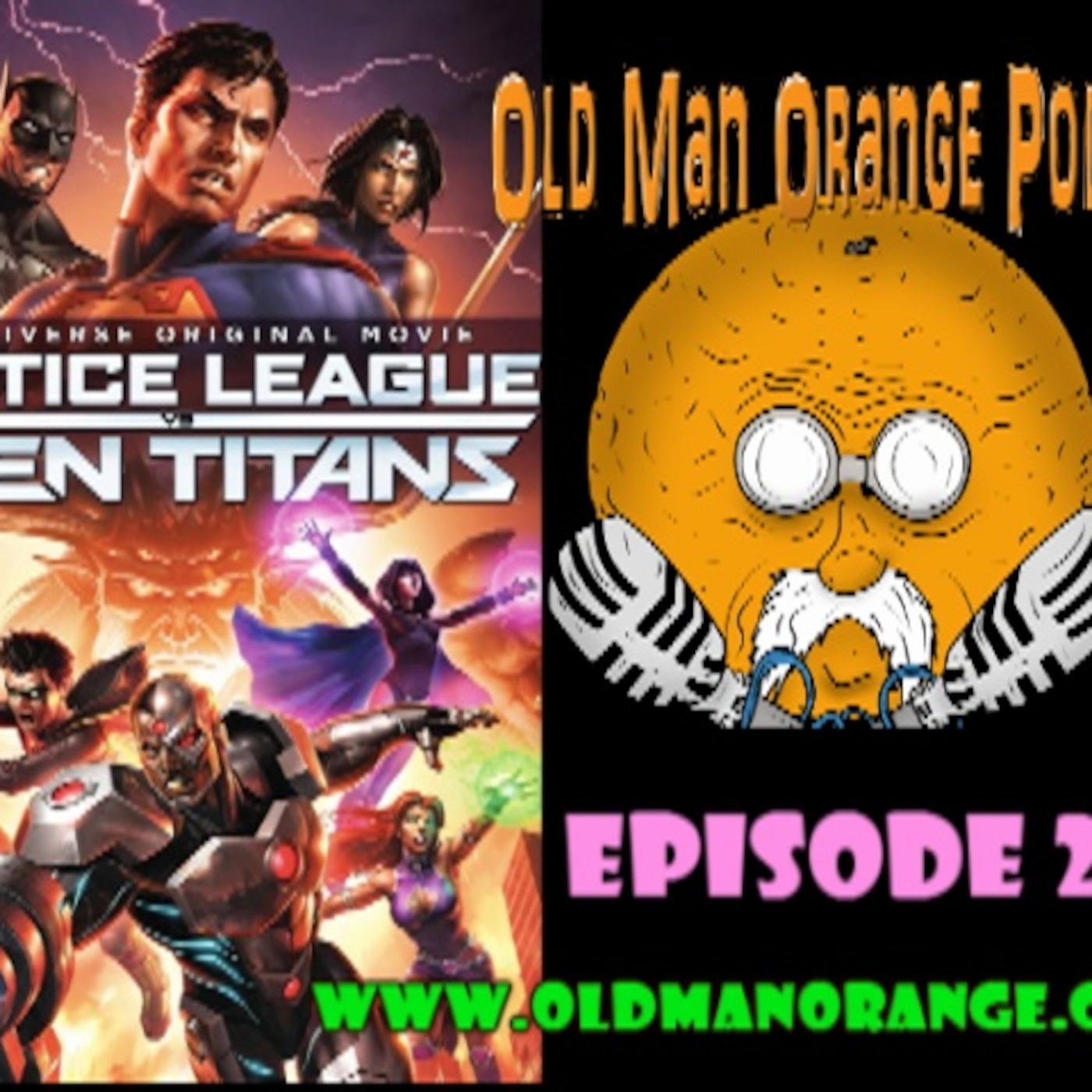 www.OldManOrange.com
As it happens at least 3 times a year, we are graced with another amazing entry in the DCU Animated Movie realm with the latest release, Justice League Vs Teen Titans. A fun, fantastic adventure that took us back to a high school time with the Teen Titans. And of course Beast Boy is just looking for the love of another man as always but hey, he's just a boy trapped in the closet. Well we also talk about the next DCU movie adaption of the Killing Joke. Something every Batman fan has been waiting for. It looks like it will be even more superior than the comic with an added Batgirl beginning and more. Then we chat about the very racist casting of movie hog, Scarlett Johansson in the live action Ghost in the Shell picture. Apparently there are still many Americans out there who don't like seeing Asians in leads. Such a shame but we still have a laugh no matter what. So come on by and take a listen.
Share, Subscribe, Review, Comment, and Enjoy! https://itunes.apple.com/us/podcast/old-man-orange-podcast/id562583445?mt=2 http://www.stitcher.com/podcast/old-man-orange-podcast-10
Old Man Orange is Spencer Scott Holmes and Ryan Dunigan. - 2016
Send us an email at OldManOrangePodcast@Yahoo.com if there's a certain movie or game you'd like us to jam with or if you just got a shout out to give.
Become a super cool monthly supporter of our podcast and animations on Patreon. Thanks a bunch. https://www.patreon.com/OldManOrange
Help Support the Podcast by buying something we talked about in the show, from one of our Amazon links or just use the links to reach Amazon. Doesn't cost you any extra but sends a little something our way. Thanks.
The Original - Ghost in the Shell http://amzn.to/1NgRg4g
Where Eagles Dare http://amzn.to/1VhgSk4
Justice League Vs Teen Titans http://amzn.to/22n5pP4
Batman The Killing Joke http://amzn.to/1NgRmc6
Share
|
Download(

Loading

)